Custom Design
Custom Design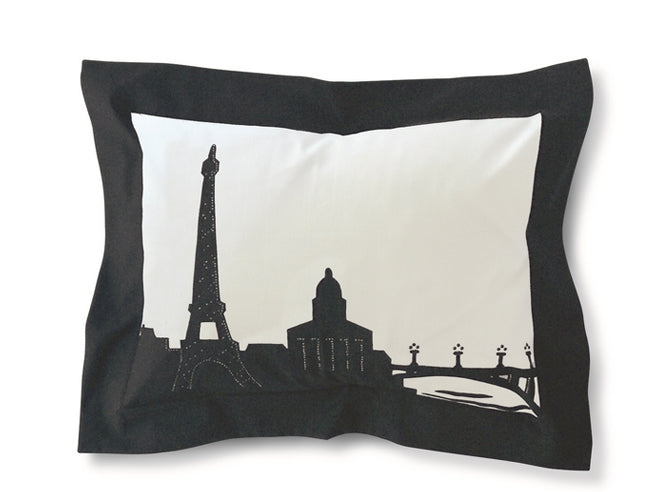 The Paris skyline sparkles under the hand of D. Porthault. A custom line of appliquéd linens, enriched with black Swarovski crystals, demonstrates the expertise of the house. Shown here, Paris la Nuit boudoir sham.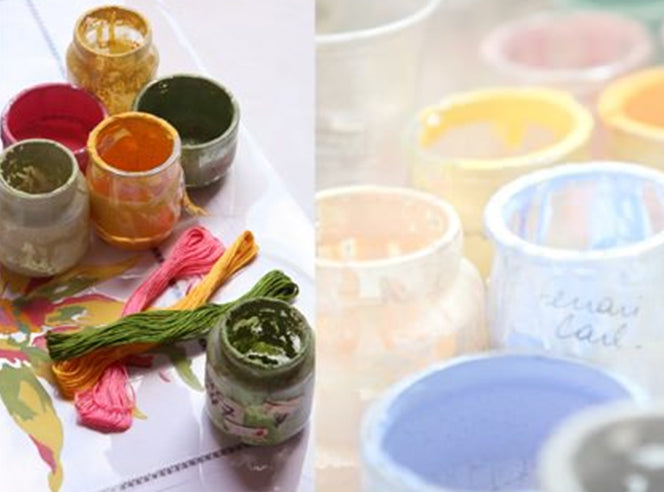 For private clients and to the trade, D. Porthault's artisans combine expertise, creativity and years of experience to customize orders large and small. Whether selecting a special print, color or finishing, or fashioning a personal appliqué or embroidery, D. Porthault honors its legacy of custom design.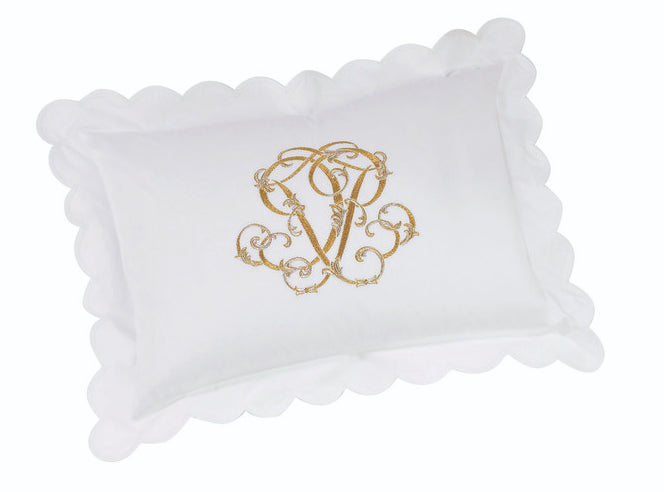 Following a long tradition of French monogramming, the house of D. Porthault honors the art of personalization.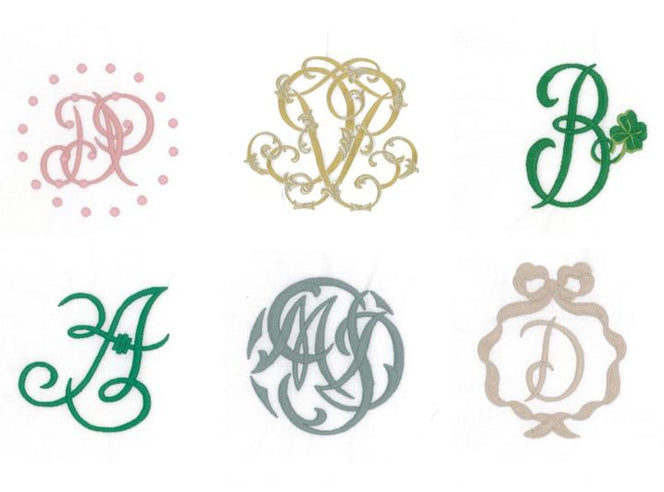 D. Porthault offers a broad selection of monogram styles for your bedding, terry, table linens and handkerchiefs. Please inquire with our New York boutique for more information. Shown from left to right: Nathalie, Porthault, Louise, Alexandra, Madeleine and Dawn.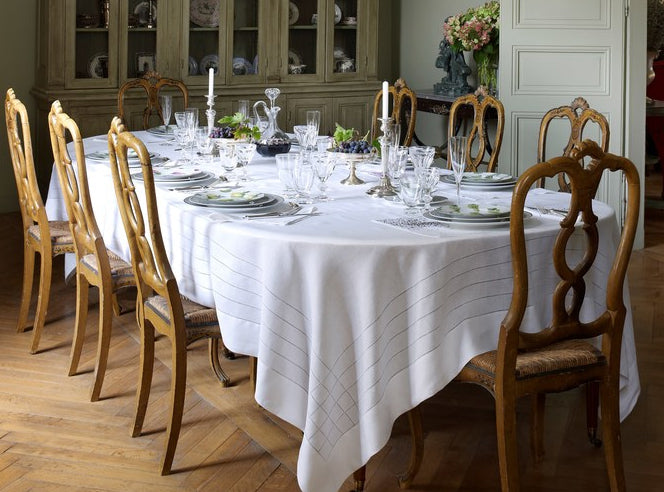 Belle de Jours, D. Porthault's classic hand-embroidered white linen tablecloth and napkins, available by custom order.
D. Porthault's elegant Élysées tablecloth and napkins ~ hand-embroidered on white linen with threads of white and gold.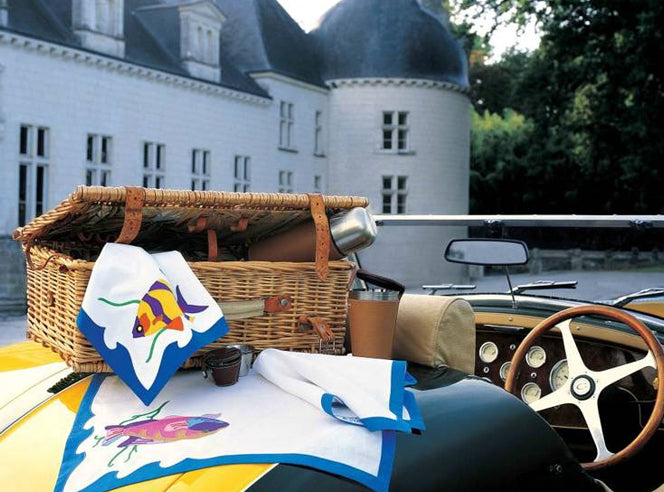 Whimsical and exquisitely fashioned, D. Porthault's hand-appliquéd Poisson linens prepare for a picnic at the château.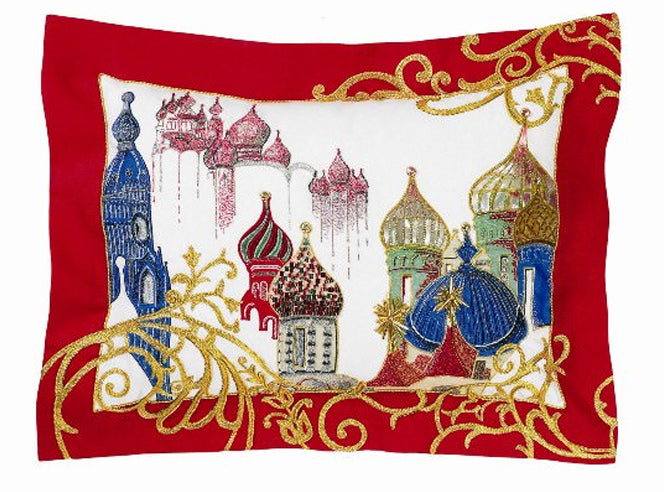 To both honor their hosts and illustrate their savoir faire, D. Porthault creates an elaborately embroidered boudoir for Comité Colbert's Luxury Companies conference in Moscow.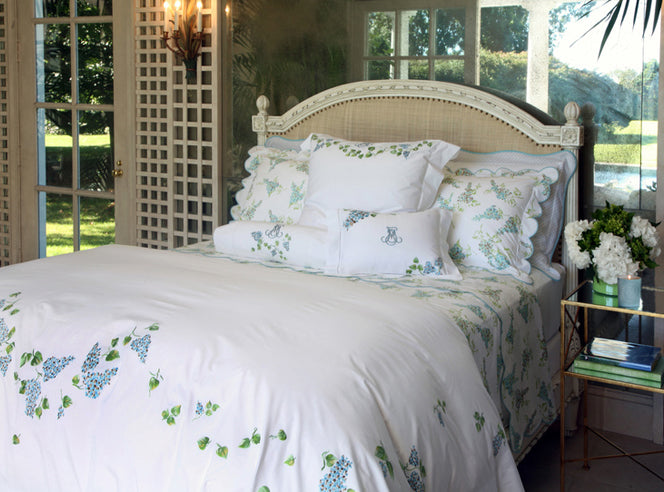 D. Porthault's artful mix of prints, embroideries and monograms. Shown here, Lilas blue ~ bringing the outside in.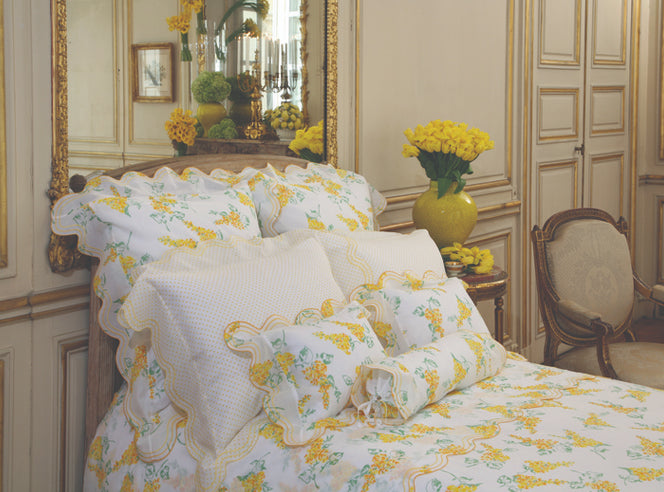 D. Porthault's prints and custom finishings reflect the unique beauty and grace of the City of Light. Shown here, Lilas yellow in cotton voile with embroidered and hand sewn hems.
For CUSTOM INQUIRES, please see our Contact page or visit a D. Porthault boutique.