The Legacy of D. Porthault
In 1920, a company was founded that forever changed the world of home linens. For one hundred years, D. Porthault has been inspired by the colors, lines and lushness of nature, and has nurtured the skills of textile design and production. Now in 2020, we honor our artists, craftsmen and women, staff and most importantly, our clients. Un grand merci to all who have allowed our brand to flourish.
---
1920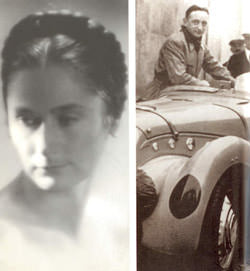 At the turn of the 20th century, Daniel Porthault opens a small lingerie boutique in Paris. In the Roaring Twenties, his wife Madeleine convinces him to expand into the undiscovered world of home couture. At a time when France and the world were sleeping on traditional white and ivory linen, Madeleine and Daniel introduce a new style of bedding ~ printed sheets. Inspired by her love of Impressionist art and the gardens at Giverny, and by her association with the fashion designer Maggie Rouff, Madeleine Porthault's colorful sheets, adorned with dressmaker details, are an instant success.
---
1927
Madeleine and Daniel Porthault introduce a collection of table linens, further establishing the design and production qualities that will become their signature. The house of D. Porthault is soon synonymous with the artful mix of prints and embroideries ~ both classical and fanciful ~ and with a dedication to quality, craftsmanship and detail.
---
1933
D. Porthault purchases a weaving and production factory set in the flax and lavender fields of Rieux-en-Cambrésis, an historic seat of the textile industry in northern France.
---
1948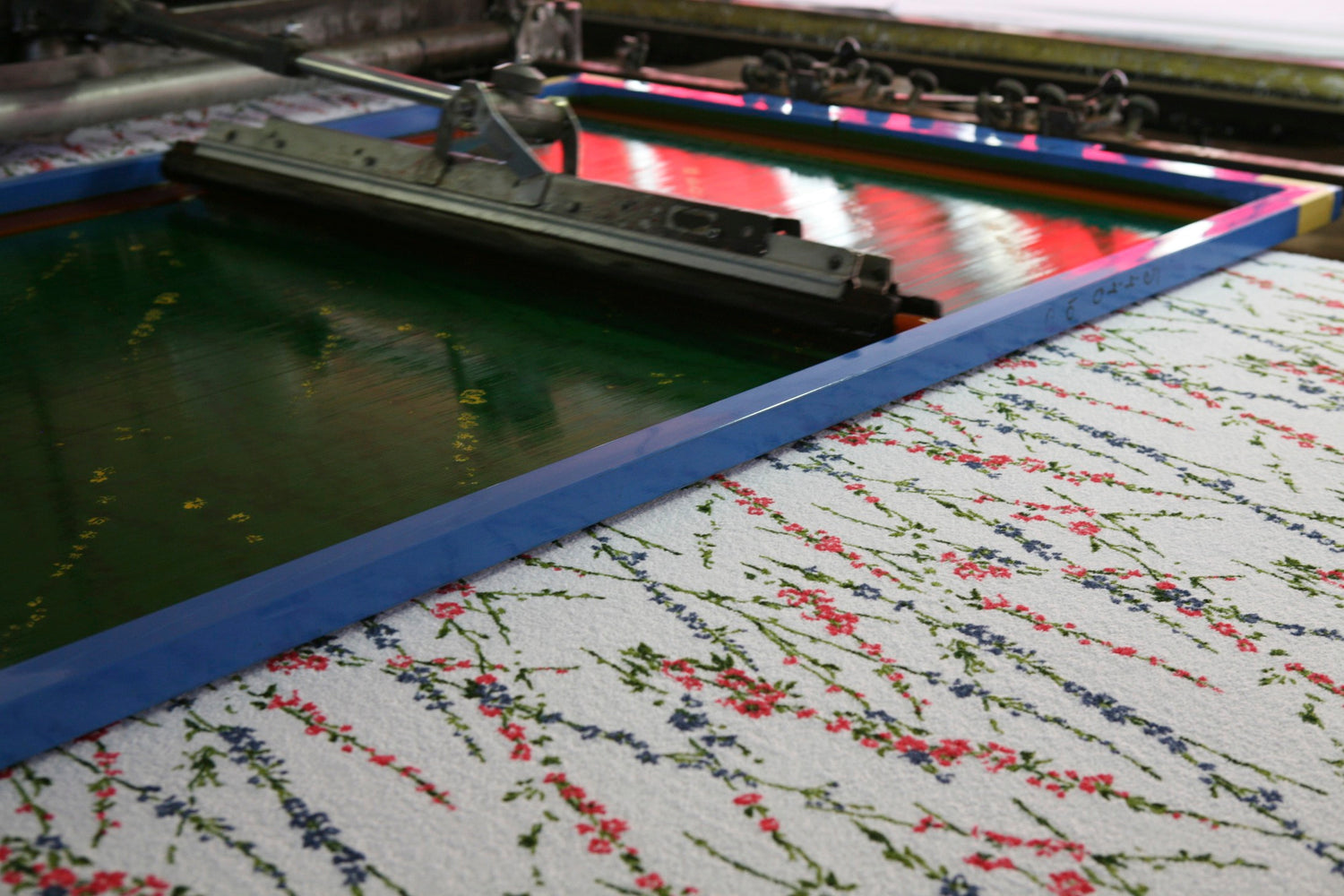 Following their introduction of printed sheets, Daniel and Madeleine Porthault design and manufacture the world's first printed terry towels.
---
1950
D. Porthault opens a printing factory in Argentan, Normandy and prints their designs for the first time on cotton percale and voile in addition to flax. The house of Porthault creates custom linens for prominent addresses including the Elysées Palace, Buckingham Palace and the White House.
---
1956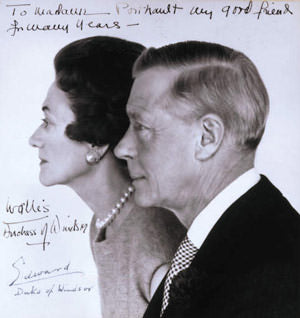 D. Porthault opens its first boutique in New York on East 57th Street. By this time, many clients are commissioning their own designs. D. Porthault is inspired by the sketches of the Duchess of Windsor, and creates Les Coeurs in her honor. The French poet and intellectual Louise de Vilmorin writes a letter of praise to D. Porthault, and her signature, a four-leaf clover, becomes Les Trèfles. Both the heart and clover designs are quickly established as company classics. Catherine Deneuve and Brigitte Bardot also inspire designs; and Sonia Rykiel, Christian Lacroix, Alberto Pinto, and many others create signature looks for D. Porthault.
---
1965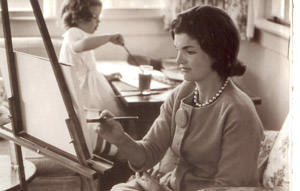 D. Porthault opens its first Parisian boutique on the prestigious avenue Montaigne at no.18. At this time, Madeleine and Daniel Porthault include among their loyal clients Charles de Gaulle, Sir Winston Churchill, President and Mrs. John F. Kennedy, Coco Chanel, Audrey Hepburn, Grace Kelly, the Duchess of Windsor and many other figures in government, fashion, cinema and society. From her vision in the 1920's, Madeleine proves that linens are not merely linens...They are a pleasure for all of one's senses.
---
1976
Marc Porthault, son of Madeleine and Daniel, becomes the head of the family-owned company. Adopting a strategy of diversification, he enlarges the International presence of D. Porthault in Asia and the Middle East. Looking beyond the brand's historic products, Marc Porthault expands the line, reintroducing lingerie and adding porcelain, children's clothing, beachwear and accessories.
---
1980
D. Porthault's savoir faire is recognized and appreciated by the most exclusive hotels in the world, including the Hotel Ritz, the Bristol, the Meurice, the Crillon and the Plaza Athenée in Paris, the Pierre Hotel in New York, and Relais & Chateaux properties throughout Europe.
---
1986
D. Porthault establishes its first presence within a French department store, at Galeries Lafayette in Paris. The New York boutique moves to an historic townhouse at 18 East 69th Street.
---
2004
A second American boutique opens in Dallas, Texas.
---
2005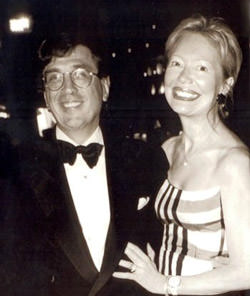 Passionate about the art and the savoir faire of France, Joan and Bernard Carl, a Washington, D.C. couple, purchase D. Porthault. A loyal client of D. Porthault for over thirty years, Joan Carl owns a château in the Loire Valley. Her appreciation and years of involvement in the fashion and art worlds, combined with her knowledge and understanding of textiles, give her a deep appreciation for the uniqueness of D. Porthault. Marc Porthault remains Chairman of the Board of Directors and continues to play a role in the life of the company. Joan Carl becomes Vice Chairman. Joan Carl's dedication and passion infuse new dynamism into the prestigious house of D. Porthault.
---
2006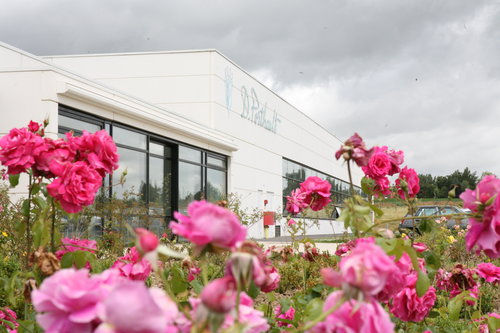 D. Porthault moves its corporate office and design studio from Levallois, a suburb of Paris, into central Paris. The company builds a state-of-the-art weaving, cutting and sewing factory outside of Cambrai, fifteen kilometers from Porthault's original 1930's facility in northern France. Porthault's Paris boutique moves to no. 50 avenue Montaigne, the Duke of Lariboisière's elegant 19th century hotel particulier transformed in 1922 by Georges de Feure and René Lalique for the couturière Madeleine Vionnet.
---
2007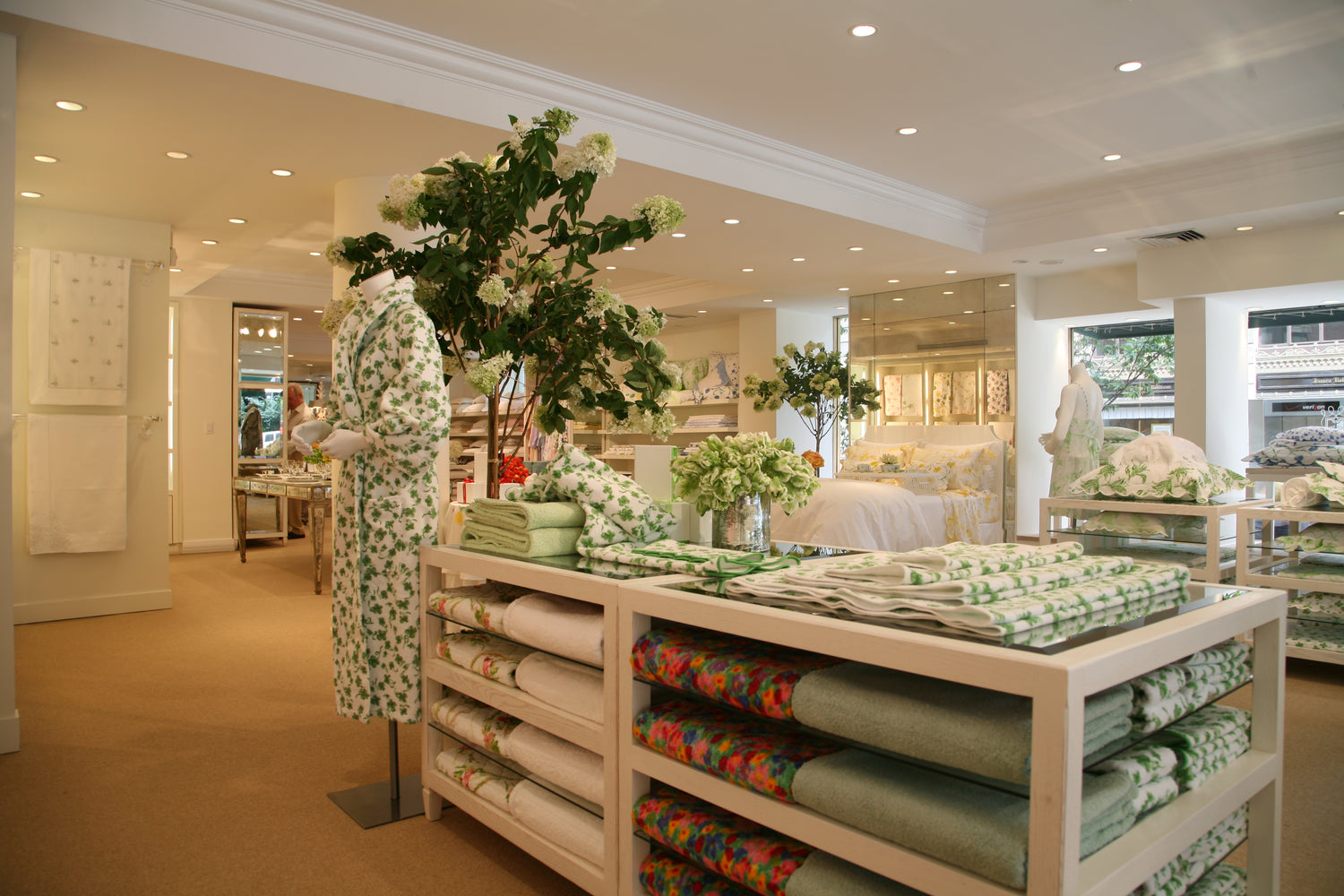 The New York boutique moves to 470 Park Avenue at 58th Street. D. Porthault expands its presence with boutiques in the exclusive department stores Le Bon Marché and Au Printemps in Paris and Bergdorf Goodman in New York.
---
2008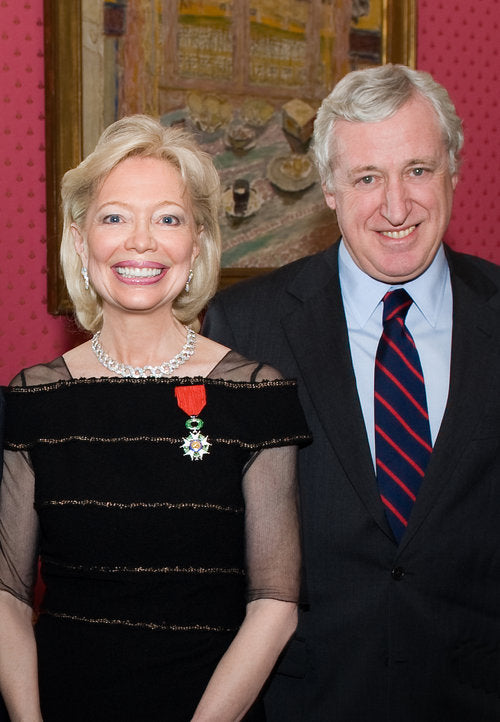 Joan Carl is awarded one of France's most prestigious honors, the Chevalier de la Légion d'honneur, in part for her work in restoring the house of D. Porthault.
---
2010
D. Porthault opens an exclusive boutique in London, in Harrods' newly designed Luxury Linens room.
---
2020
D. Porthault celebrates 100 years of production. In 1920 a company was founded that forever changed the world of home linens. Vibrant colors and whimsical prints combine with hand embroideries to enliven our linens for the bed, bath and table. D. Porthault is proud to celebrate its 100th Anniversary with both our artisans in France and our loyal clients around the world.
---